How To Buy Multiple Rental Properties
Posted by:
Admin
Tags:
rental property, renting, investment
Posted date:
23-09-2021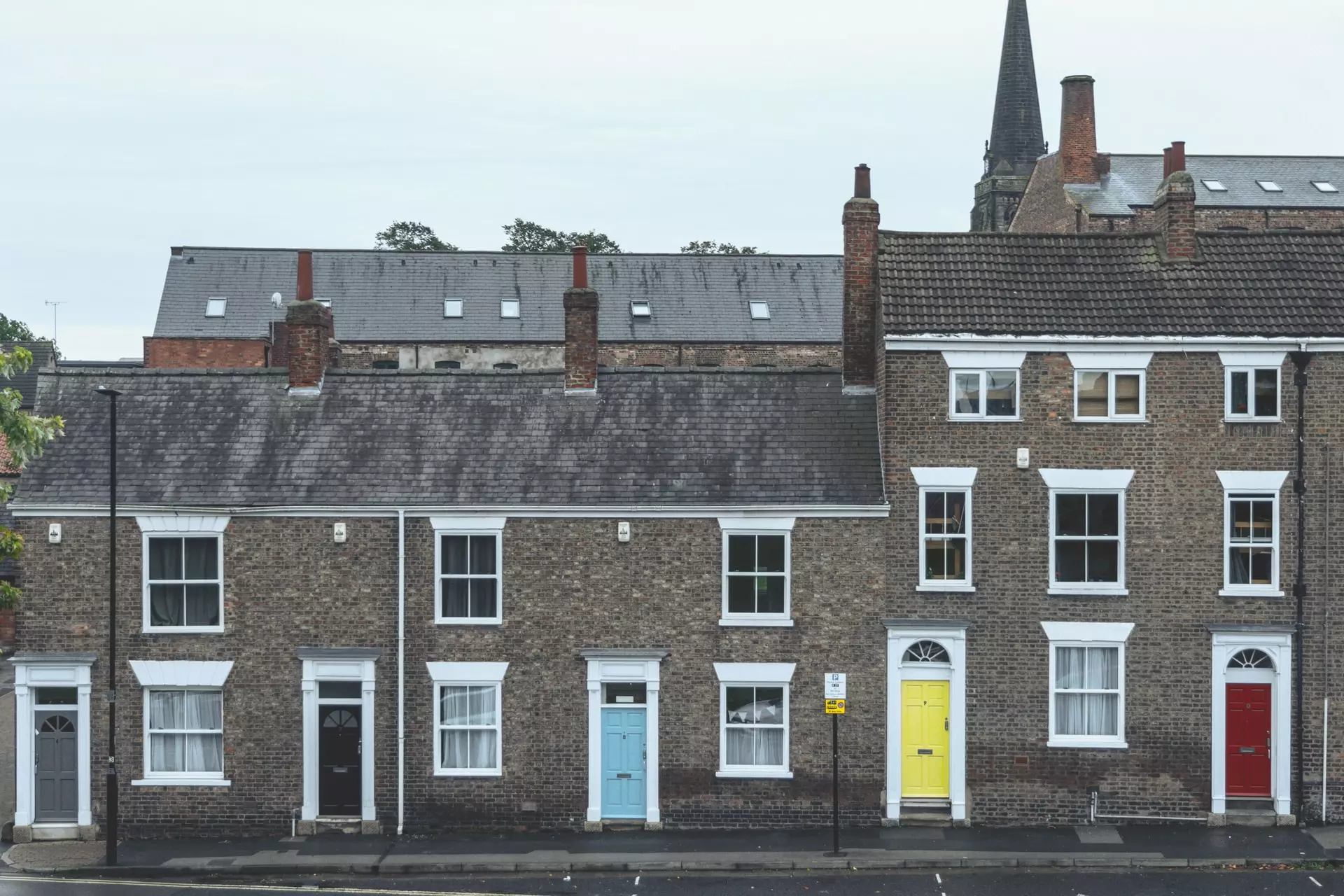 Have you considered owning more than one rental property? Kent Property Witness offer RICS expert witness surveyor services for Tonbridge and Kent. we look at how to buy multiple rental properties and what to know before buying a second home.
Perhaps you've always dreamt of owning multiple rental properties, or this is a new endeavour for you, and you're assessing if it's viable. More and more people are following this path each year, and despite it not being simple, it's something you can do!
Why Own More Than One Rental Property?
You may believe that it's not conventional for many to own a secondary rental property, or you're concerned you'll only put yourself in more debt. You may not be the 'right' person for this, but did you know that.

Over 1 in 10 adults in the UK now own multiple rental properties.

And it can be done!

Financing and buying multiple rental properties can be extremely difficult to navigate, but there's no reason why you can't join this statistic.
If you're genuinely interested in having a real estate portfolio and becoming a financially free investor, then you should realise the benefits of owning multiple rental properties. Owning one property is a step in the right direction, but you will have to maintain regular expenses like mortgage payments, meaning you won't be in any profit for a while.
HOW DO YOU CALCULATE THE VALUE OF A COMMERCIAL PROPERTY?

With another property, you can begin to earn passive rental income across multiple locations and bring in spare cash returns more regularly. With this additional money, you're able to pay down the mortgage and establish yourself better. This means that when a particular property depreciates over time, you're able to reap some benefits in home equity because of the mortgage being paid down.
By having multiple investment properties under your belt, you're able to have the reassurance that some money will be coming in regardless of popularity. If a certain area has a slower year than usual, you know that you'll be seeing growth in another area.
Perhaps one of your properties won't have renters for an extended period, which could lead to the property sitting empty and collecting dust for a long time. You need to know that a steady cash flow won't stop purely because of this.
This can help keep your portfolio active and looking financially healthy, showing you have diversity as an investor. Of course, one healthy property can act as a financial buffer for the rest of your properties, which is why it's essential to stay diverse and have an understanding of the varying housing markets in your area.
However, being a property investor isn't as easy as this sounds.
It's essential to recognise how many properties you could feasibly invest in, as owning multiple properties doesn't mean you have to own hundreds.
Most real estate investors will only ever own a maximum of 3 or 4 properties, and this is probably where you'll find yourself landing.
It's much better to have a stronger property portfolio, even if it consists of fewer properties, as then portfolio lenders will be more likely to support you.
This could result in interest rates being lower and you becoming more credited in the community as someone who has excellent property management.
You may find it challenging to secure a portfolio loan when moving on from your first property, but as you progress and learn more, you'll be able to make this an efficient process.
Buying a second property
Navigating how to buy a second property can be tricky and, arguably, more difficult than buying your first home was. You need to decide if you're in a strong enough financial situation to purchase a second property and what you want this new property to act as.
If you want to let or rent out the property, compared to using it purely as a secondary holiday home, then you can take different approaches to ensure that you're not overpaying.
Typically, a secondary property will require a 25% deposit, even if you plan on getting a second mortgage. You can still do this even if you're currently paying off your first, but you do have to meet some criteria.
Along with meeting this hefty deposit, you need proof of a good and stable income, your credit score, and any plans you have for renting out the property, including the proposed timeline of income for that. The difference between buy-to-let mortgages and holiday-let mortgages can be further explained to you by a mortgage broker.
It's worth noting now that it's highly recommended to seek guidance and advice from a mortgage broker.
Unless you have been sorting your finances already, and know where you stand, then you should seek help. They will find mortgage lenders that can finance multiple long-term rentals and ensure you're fulfilling the legal requirements you must be meeting.
You will, of course, have to pay a mortgage broker, but the services they offer will be worth the cost in the long run.
Another method of purchasing a second home is through a process called 'let-to-buy'. This is where you will rent out your primary, current home to tenants to buy and ultimately live somewhere else.
Many will do this in situations where you cannot sell your property for one reason or another and would like to start earning whilst moving into a new property. However, it's essential to contact your mortgage provider, as some agreements may not allow you to do this, and you'll have to move to a buy-to-let mortgage.
As a future investment property owner, you'll also have to consider your options if you've found a property for which you have developments plans. The property may not be suitable for a home environment just yet, but it has potential and could have been observed by other buyers.
This is why you need to act quickly and get that property before another investor does. For example, a bridging loan could be exactly what you're looking for, as it can provide finances much more efficiently than other forms of loans, meaning the property is yours.
Suppose the property you're interested in is unmortgageable (i.e. there is no kitchen or bathroom). In that case, this could be perfect for you and can begin the process of acquiring a property that needs repair. If you work hard on these renovations and bring the property to a point where buyers can use it normally, you will be able to turn a profit.
What to know before buying a second home
Once you know the logistics of buying a second home or property, then you should begin to consider the pros, cons, and other aspects that come with making this decision.
Over 1 in 10 homeowners have multiple properties in the UK, and it is becoming a regular thing. There's something to be gained here, but many won't discuss the negative parts or the risks involved, and we think it's important to hear both the success stories and the not-so-successful elements.
Of course, by getting a mortgage on a second property and then letting it out, you're able to gain a reliable income to help pay off that mortgage, and if you have long-term tenants, you know that the property will be kept in good condition.
There's also the appeal of having a holiday home when it's not being rented out and having that flexibility when travelling. This is the biggest appeal to many - the expansion of your properties. You should be careful and seek guidance when looking at remortgaging, though, as be sure to evaluate all the prices.
Don't just look at the interest rate; consider other fees and the remaining balance after the initial period. You'll need to prove the reliability of an income, either from yourself or any renters that property will have, and this is sometimes called a 'Stress Test'.
Because owning multiple properties is becoming a more regular thing now, mortgage lenders are becoming more strict about their requirements. They need to ensure that a homeowner has thought about every aspect of branching out to a new property, and not just the exterior appeal.
Furthermore, the increased deposit and the 3% stamp duty surcharge can begin to make the thought of purchasing another property too daunting for many. However, as we've discussed, there are many purchasing and mortgaging options for you, depending on your plans for the property.
Ultimately, most investors won't be able to purchase a second house without either mortgaging it or using their primary household as equity and remortgaging it.
Start by deducting your remaining mortgage from your property's value to evaluate your possible equity. For example, if your home is £600,000 and you have £175,000 in your mortgage, then your home equity is £425,000. On top of this, most second homes will require a 15-25% deposit, which can quickly become £90,000 and upwards.
All of this considered, is buying a second home a good investment? Well, the answer takes some unpacking.
Many people are beginning to own more than one property as a form of passive income and help augment their pension as they get older.
There are massive risks, though, as you need to have knowledge of the housing market and the area in which you're buying, especially if you plan to let or rent.
If you're purchasing a worn-down house that needs repairs and plans on reselling, depending on your budget and capabilities, this can prove to be very successful. As you can see, there's a lot of factors.
A longer-term investment will come in the form of letting out your second property, as it may gain value over time. If you can find tenants who are reliable and care about the property as much as you do, then you may find that they can elevate and maintain your property further than you ever believed. Or, if this doesn't happen, then you can relax knowing that you have a steady income in the form of rent money that can help pay off that second mortgage.
Short-term investments are less common, as they rely on someone being able to firstly spot a property that has potential and secondly have the capabilities to bring those to reality with repairs and restorations.
Of course, this isn't guaranteed if you do this, as you could find the property being listed for months on end, becoming a nuisance to you and your bank.
If you're looking for a holiday home, either for yourself or for letting (or both!), then you need to, once again, know the area! You must know and understand the seasonal trade of properties and their areas, so if you rely on holiday-goers to bring you income on a certain property, then you will find months where there is little income via this path.
You could turn to regular letting during these months, but you must be prepared for smaller letting periods and differing tenants. However, one saving grace of most secondary homes is that the council tax can be lower sometimes, but different fees will counter this.
Of course, having a second home isn't always going to be about financial benefits and investments. There's also the personal side to this investment and how having multiple properties can benefit you and your family.
All of a sudden, you have a private getaway and can whisk your loved ones away at a moment's notice, with the knowledge that the property is yours.
There's a certain bliss by owning a property that could be used as your retirement residence, knowing that the funds have been cared for.
Many homeowners do this and invest in a holiday home. Sure, it won't provide them with as much income as someone who owns multiple properties and rents them out regularly, but this way of living may be more beneficial to you and what you want out of it.
Ultimately, your second home will be what you make it, and you need to think about why you want to do this. If you're going to expand a real estate or investment portfolio and earn cash on the side, then do your research and contact a mortgage broker today.
If you want a holiday home for your family and earn a little here, and there, this is also an option for you.
Get in contact to talk to someone with years of experience and can offer you tips to bring about your housing dreams today.
---
Are you looking for advice about buying multiple rental properties?
Contact us and give us a call about any information or advice about property assessments.