Do you need an RICS house valuation for separation?
Are you looking for expert advice concerning house or property valuation for divorce? Our Practice is located in the south-east of England, in Kent, and we offer our services to our surrounding local areas such as Maidstone, Dover and Aylesford.
Our professional service offers expert advice using our full range of experience and knowledge. All our chartered surveyors are RICS regulated and provide high standards of service to ensure we meet all our client's requirements.
When your marriage breaks up, it can be one of the most difficult and challenging times of your life, as there are so many things to think about and to take into consideration. We understand how hard this can be, which is why we offer support to our clients and as much time as required to discuss all the details thoroughly.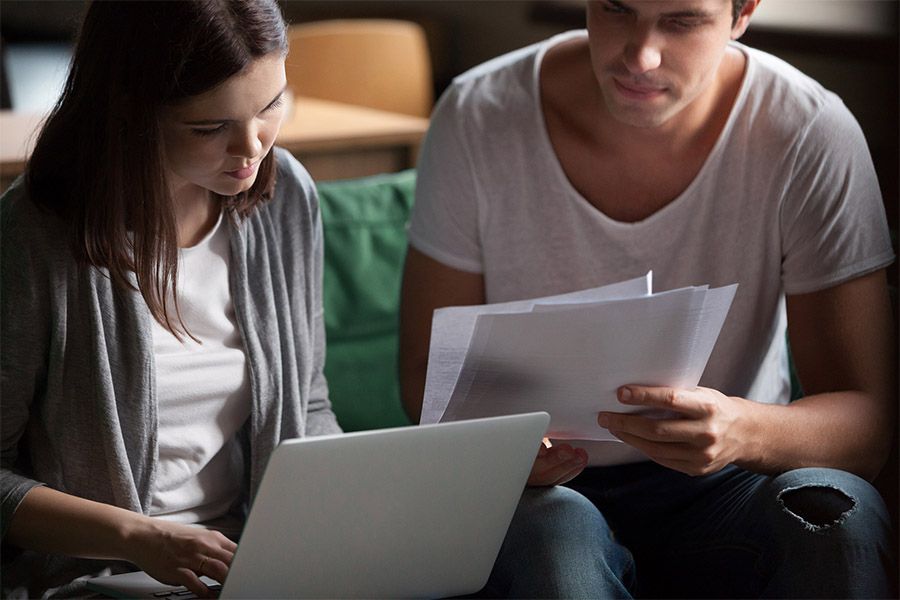 VALUATION PROCESS
Our RICS registered chartered surveyors provide a professional property valuation service. The purposes of valuations are to determine how much the market value of a building is, for future purchase or investment. We work with estate agents who have experience in working with other buildings around that local area and can use appraisals.
MATRIMONIAL VALUATIONS
Matrimonial valuations on properties are essential for reasons such as:
Acceptance from authorities such as Bank Managers, Tax and Finance Specialists , Insurance companies, Lawyers and Accountants.
Handling the management of property buyouts
The sale process of the property (How much it's worth)
If the leasehold is going to change due to divorce
Expert Witness
For matrimonial proceedings, an expert witness can be beneficial, from valuations to disputes between the divorcees. Expert witnesses can assist a judge with details from both parties, including handling evidence, and follow the rules and regulations to reach an unbiased decision.
In some cases, disputes are due to factors such as hiding assets from the other spouse, unprofessional valuers giving the property or business a lower value than it should be or the probate and inheritance processes. Expert Witnesses can help with all of these problems and also give you advice on how to handle them.
WHAT ARE YOUR OPTIONS?
When you go through a divorce, one of the main things to think about is your property; whether it's a residential property (the house you both live in) or a commercial property (a business you run together, for example, an office block or retail industry).

There are various options you can take, but each one will determine your financial situation, and what happens to all your assets, in a different way. But, before you decide which route to take, you need to have a property valuation, so you know how much your property is worth.
Divorcing couples will often seek to sell the property and split the money between each other. Although, you may not both receive equal amounts of money, so it's important to get in touch with a valuer to find out the specific shares.
Another option is for one spouse to buy their partner out of the mortgage. The purpose of this is if one spouse wants to retain ownership of the residential/commercial property, then the other isn't left with any mortgage debt.
If you and your partner feel you have enough to fully purchase the land and property between you. This would mean, after you've had the valuations done, you and your partner you can ensure you and your partner will receive an equal share from the sale of the house or business property without any complications.
Property Valuation For Divorce
Do you need advice on property valuation for divorce? Edward Prentice offer a professional valuation of your property when your marriage breaks up.
Dividing and Valuing your Home
If you want to buy your partner's share or sell your home and split the proceeds of the sale, you will need to get the property valued. We recommend having a valuation report prepared.
A valuation report is a professional independent prepared assessment of your properties value. We complete these assessments at an agreed point in time.
Valuing Personal Property
In a divorce, you and your spouse will have to divide your combined personal property; these items include any household furnishings and cars. They should be divided equally, or as near to equal as is possible.
If you and your spouse plan to try to distribute your property by yourselves, you should make a list of all of the items that you both own. The articles should be split into three categories, jointly owned, yours, and your spouses.
Then determine the value of all the items that belong to you both. Once this is determined, each spouse picks an item until you have reached half of the value on the list.
Valuing a Business
When evaluating a business, there are two different ways for determining the value. The first is the book value method; this method will base the value directly on the bookkeeping of your company.
It will take into account the value of any items for depreciation due to their wear-and-tear. It will also take into account the appreciation due to increased value since these items were purchased.
The second, and more common way to value a business, is the market approach method. This method evaluates the company at what a buyer would pay to purchase the business based on its speculated earning capacity.
Prioritising the needs of your Children
The most important of all is to consider the impact yours and your partners' behaviour can have on your children if you have any.
You both might have split up, but you must still ensure you are acting in your children's best interests at all times. If you do have children, especially if they are only young, the court will take into account the fact that they must have somewhere suitable to live.
As parents, it's essential to keep the needs and wellbeing of your children foremost in your minds at all times during a dissolution or divorce. You will need to have an understanding of what the courts might decide in respect of your families home.
Do you have something to say?